KHL Trading, Inc. is the major Japanese Auto accessories distributor located in Southern California. Have more than 22 years of experience of importing high quality aftermarket Japanese Auto accessories such as performance shift knobs, pedal peds, all kinds of color corner bulbs. Hyperwhite (HID look) halogen bulbs, air fresheners as well as other accessories like mirrors, telephone holders, ashtray, cup holders, etc....... Products over 800 kinds. New items arrival weekly. Also, we are the SEMA member since 1991.
Location: We are located in San Gabriel, Southern California, Los Angeles County. Address is 5071 Walnut Grove Ave, San Gabriel, CA 91776. (For people who are not familar with this area, we are located inside the Walnut Grove Business Park Industrial Condominium. The cross street is on the west side of Walnut Grove Ave. and between Las Tunas Dr. and Valley Blvd., right below a railroad crossing. Take Exit at Walnut Grove Ave. on 10 Freeway.)
KHL map
KHL frontgate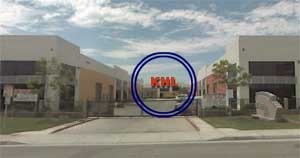 Show Room: We have a show room in our office. So if you are interested in our products. Feel free to stop by and take a look.
How to be our customers: If you want to carry our products, download and fill out an application and return to us.
Mail Order / On-line store: Since we are the wholesale company. We don't sell direct to end user. If you want to buy our products. You can visit our partner at www.gotogiga.com